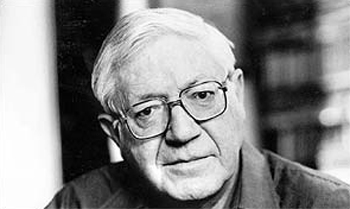 The UK-based Australian poet Peter Porter has died at the age of 81.
Porter was born in Brisbane in 1929, and, after working as a journalist in his home town he emigrated to England in 1951. In 1955 he joined The Group, a collection of poets based in London who were dissatisfied with the way poetry was being read aloud in Cambridge University. It was his association with this group that led to the publication of his first collection of poetry in 1961, Once Bitten Twice Bitten. Twenty-two further collections of poetry followed.
By the end of his life Porter was considered one of the best poets working in English. He was awarded a Medal of the Order of Australia in 2004, and in 2007 was made a Royal Society of Literature Companion of Literature, an honour that is bestowed on a maximum of ten living writers.

A number of tributes have now been published including those written by James Bradley, on his weblog "City of Tongues", and Stephen Romei on "A Pair of Ragged Claws", the literary weblog of "The Australian" newspaper.