Recently in Libraries Category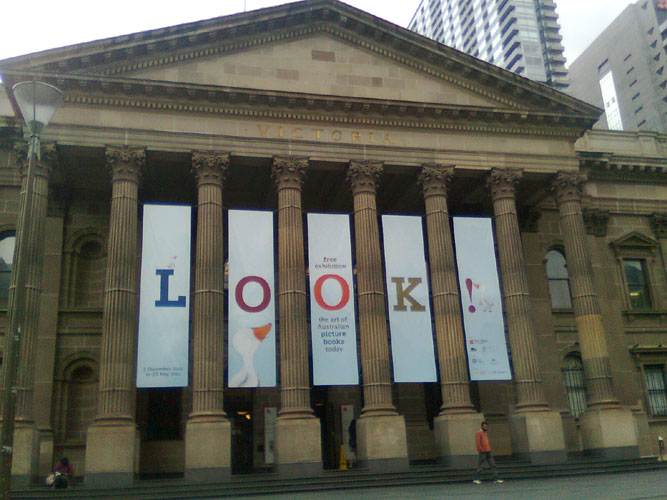 Front entrance to the State Library of Victoria showing the banners for
"Look! The Art of Australian Picture Books"
exhibition. This runs until 29th May 2011.
By

Perry Middlemiss

on June 5, 2009 8:45 AM
|
4 Comments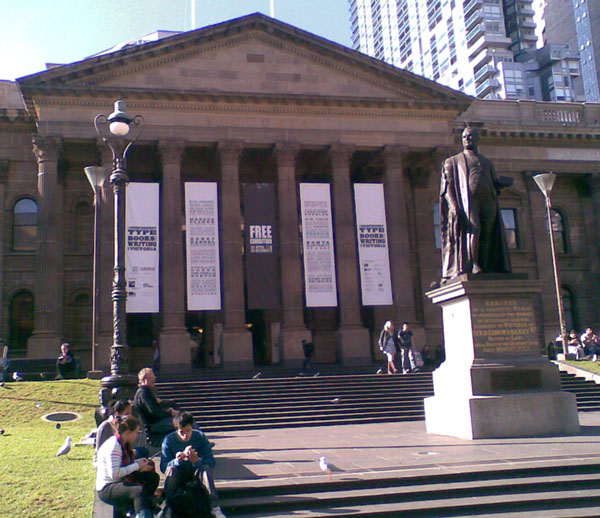 Forecourt of State Library of Victoria showing promotion for "Independent Type: Books and Writing in Victoria" exhibition

This weblog is copyright © Perry Middlemiss 2004-2012. All rights revert to original contributors.