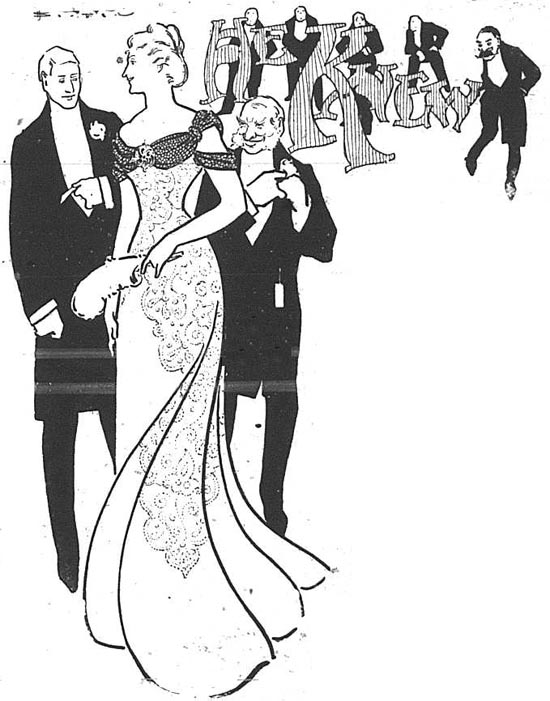 She was the Ball-room Belle, said all --
And there were many there to see --
At that Vice-Regal festival
Of grace and chivalry.
The men admired her, young and old,
And wide and foolish, fresh and take;
But she was an iceberg cold,
And as an iceberg pale.
With scornful glance and queenly air,
She gazed upon the glowing scene,
As if a queen indeed she were
And men her subjects mean.
One man alone of all the throng
Kept far aloof from her awhile;
And, as she proudly swept away,
Surveyed her with a smile.
Had he with hopeless love gone mad?
Or was his cynicism forced?
Not so -- not nearly so; they had
Been married -- and divorced.
And so, while conquests marked her track,
He merely smiled to think that she
Had two large warts upon her back
And was bandy in one knee.
First published
in
The Bulletin
, 24 February 1900
Note:
this poem was originally published with the illustration shown here.
Author reference sites:
Austlit
,
Australian Dictionary of Biography
,
Australian Poetry Library
See
also
.