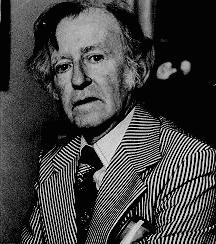 Dal Stivens (1911 - 1997)
I am the author and amateur naturalist mentioned in the first chapter of this rather unorthodox autobiography by Harold Craddock. I had known and respected Harold Craddock for some years - his contributions to Australian ornithology have been outstanding - but I was never a close friend. Accordingly, I was a little surprised when he asked me to act as his literary godfather, as it were, and handed me the manuscript which with only slight editing appears on the pages that follow. His original idea was that I should use his autobiography as part of the source material for an account of the expedition he led to central Australia in 1967. His manuscript, as he was at pains to point out, was a subjective account and was deficient in many details. "Moreover, it's a bit wild in places - you'll need to get people to corroborate some of the things I've written," he said. This was my own first reaction, and I, accordingly, spent several months interviewing other people who had accompanied Harold Craddock and gathering the mass of material necessary for a straightforward account of the Craddock and Drake Expedition to find the rare night parrot. It was only when I had accumulated a mass of material that I realized that the finest memorial to my friend was to publish his autobiography much as he had written it, with only minor interpolations by others where accounts differed. Who was I, for instance, to judge whether Harold Craddock, or someone else, was being truthful? The truth about anything must be disputable. As he asks in the autobiography, which is the reality and which is the dream? Most of the people mentioned have consented to the references made to them even though they did not always agree that they acted as Harold Craddock said they did or from the motives he imputed to them. They have, in fact, behaved with extraordinary magnanimity. In a few places only they have interpolated mild demurrers. Occasionally it has been necessary to use invented names and alter details.
From A Horse of Air by Dal Stivens.