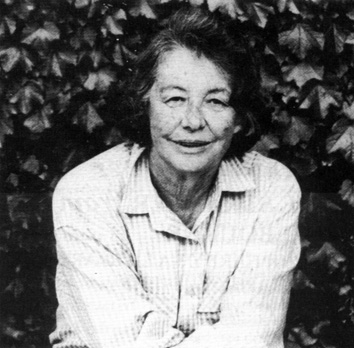 Thea Astley (1925 - 2004)
'I've never sailed the Amazon. I've never reached Brazil,' she quoted, and I've never been to a literary festival or a poetry reading, she thought, and listened to poets read, awed by their own genius.
A lot of things she hadn't done. Sitting now, useless maybe, in her upstairs flat with a view of the town's pub, grocery store, unused picture show, council building and primary school skulking by the wattles near where the creek used to flow. But I might write a book -- something -- she decided, having the wherewithal: table, typewriter, a new ream of paper, and angry ideas. And alone-time in the hot evenings. Past fifty, she admitted. And had really done nothing except move from one day to the next, accepting the vagaries of personal weather. These were written on her anxious face, blinked behind her glasses; they turned up the corners of her mouth that tried to conceal its amusement in a town that went for the most explicit of laughs. All she had to do was insert a page in the typer, adjust her kitchen chair, flex her fingers as if she were about to crash into the Rach II and begin.
From Drylands by Thea Astley