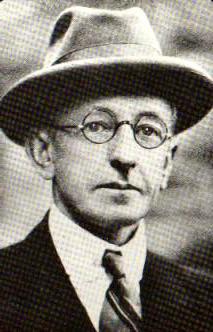 C.J. Dennis (1876 - 1938)
'Er name's Doreen ...Well, spare me bloomin' days!
You could er knocked me down wiv 'arf a brick!
Yes, me, that kids meself I know their ways,
An' 'as a name for smoogin' in our click!
I just lines up 'an tips the saucy wink.
But strike! The way she piled on dawg! Yer'd think
A bloke was givin' back-chat to the Queen....
'Er name's Doreen.
"The Intro" from The Songs of a Sentimental Bloke by C.J. Dennis